Brand History
Brooklyn Co., Ltd. was established in 1979 in Sendagaya, Tokyo by Mr. Kazuhisa Kusagaya who is the father of the current president, Mr. Masahiko Kusagaya. In the beginning, their major clients were a number of multi-brand stores that were trend setters in the fashion industry at that time. They worked together to produce original products for their stores and subsequesntly, Brooklyn's business grew and increased its presence in the fashion industry. Before long, they launched their house brand, "Brooklyn Museum" which specialises in leather goods. In 2002, they started to export the brand to Milano and Firenze in Italy and have since continued pursuing the creation of high quality products which are recognized around the world. At the same time, they opened their stand-alone shop in Aoyama and it became a gathering place to convey the creation of Brooklyn's commitment to craftsmanship.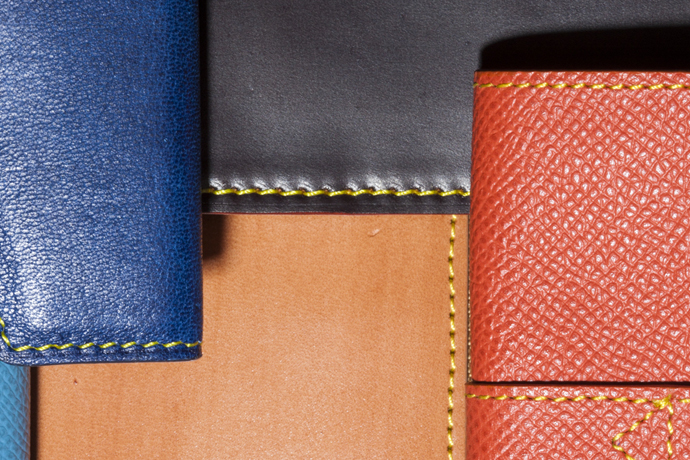 Brooklyn-ism
The objective of Brooklyn is "a good product that last". Always in pursuit of good design, comfortable usage and good balance, all done with strong principles.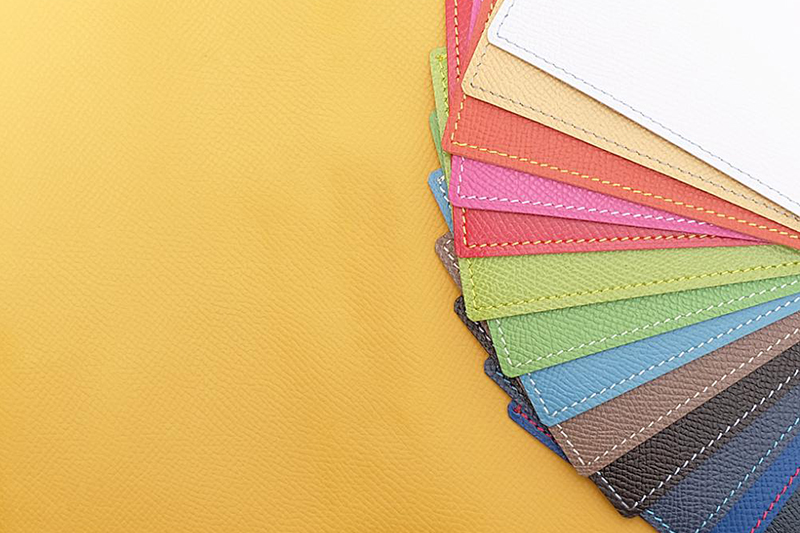 Passion for colours
The colour of stitching is a feature of Brooklyn. The combination of leather and stitching allows for uniqueness. Elegant / Chic / Modern, Brooklyn expresses various impressions.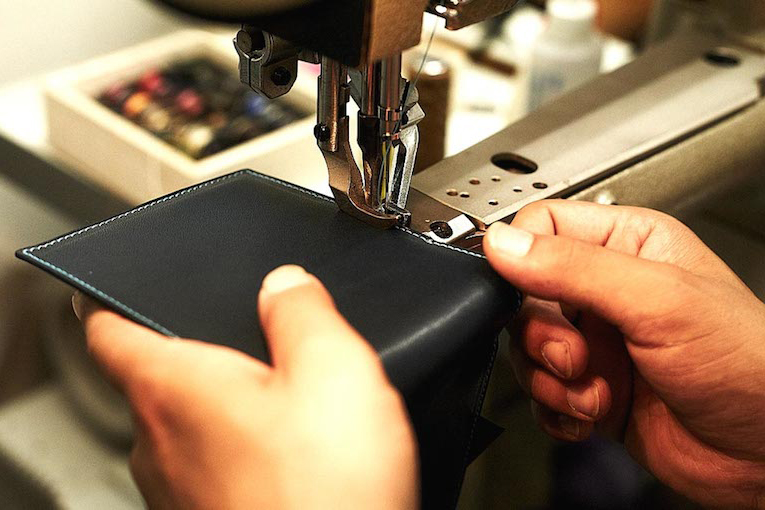 Craftsmanship
For our customer's satisfaction and enjoyment as the leather aged over the years, skilled artisan in Japan make all products with attention to details and with passion.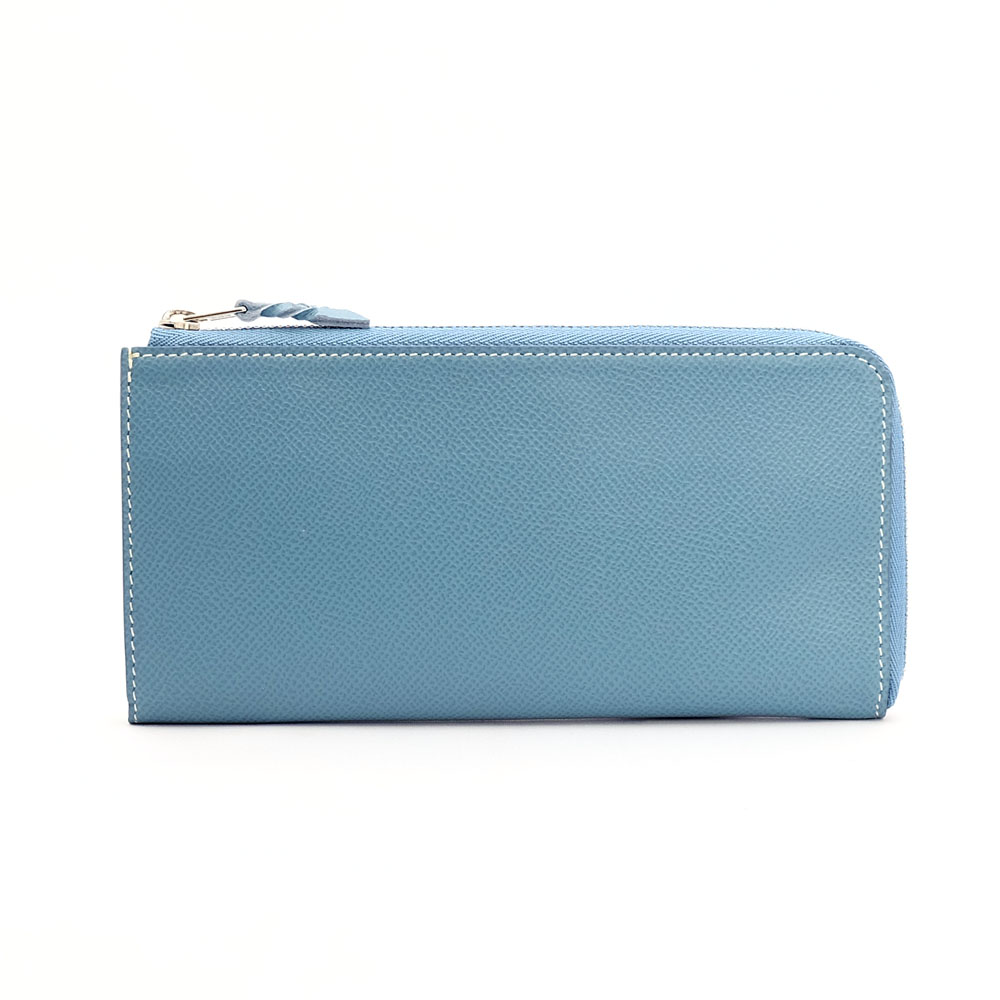 L Zip Long Wallet
Size: L9cm×W18.5cm×D1cm
Price: SGD848.00 (w/GST)
Country of Origin: Japan
Leather: Cowhide
Colour: Orange, Yellow, Ink Blue, Aqua Blue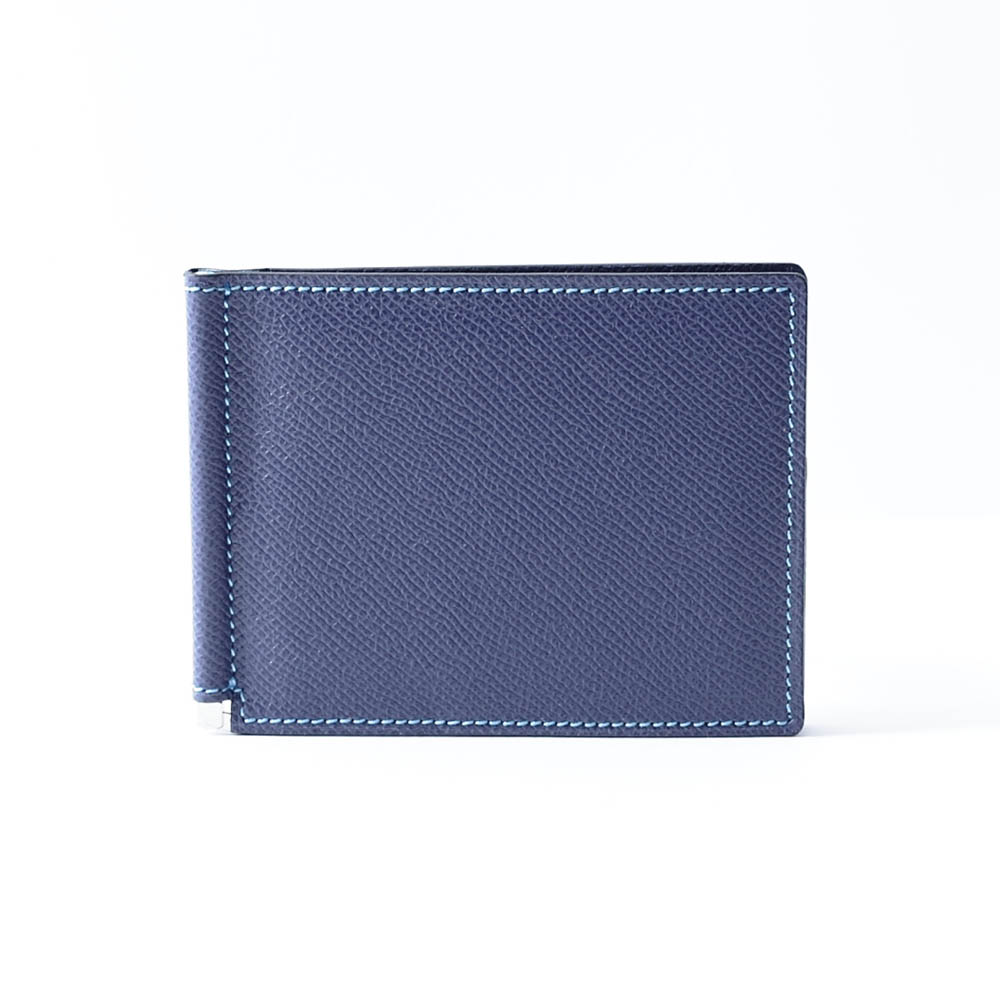 Bill Clip
Size: L8.8cm×W11.2cm
Price: SGD442.00 (w/GST)
Country of Origin: Japan
Leather: Cowhide
Colour: Orange, Yellow, Ink Blue, Aqua Blue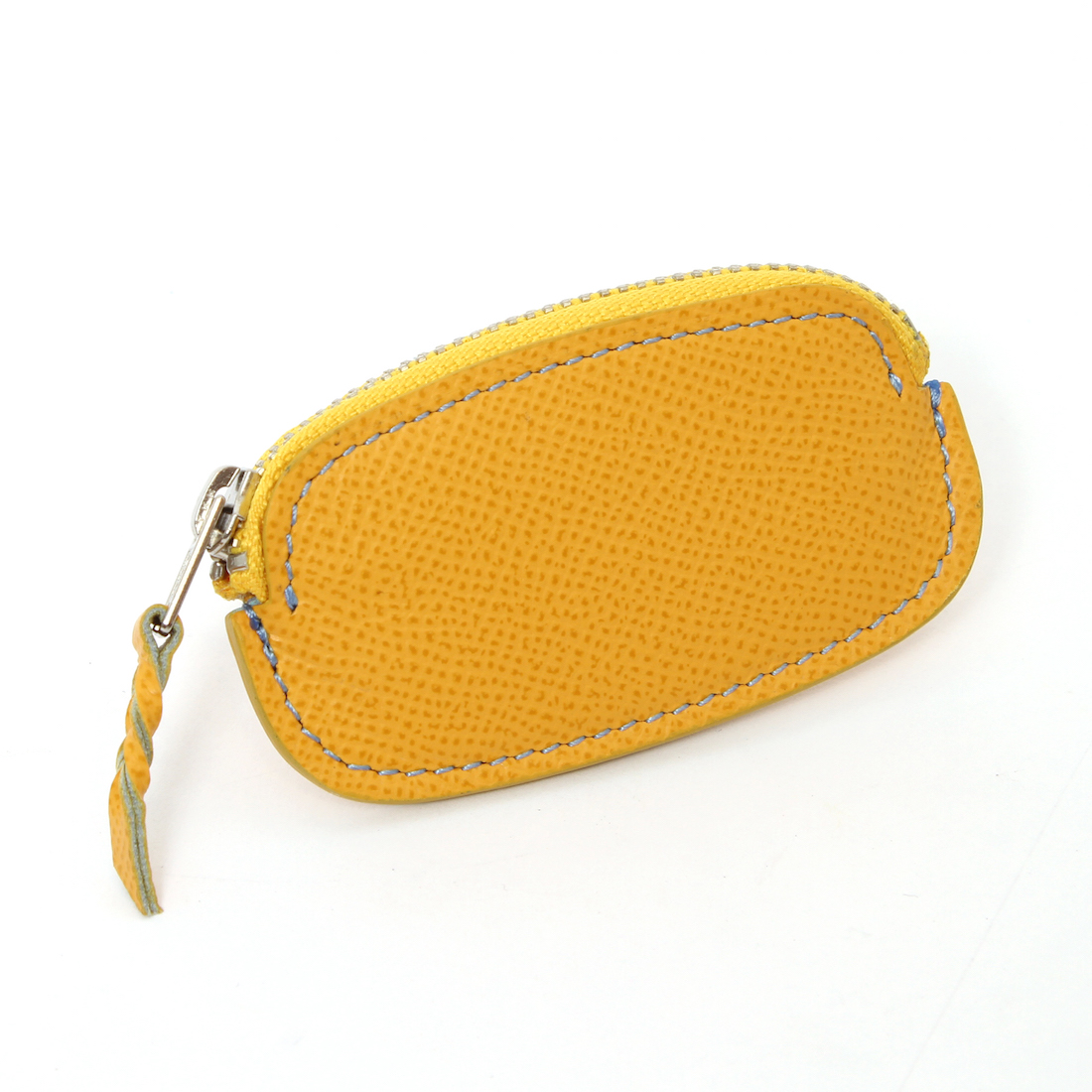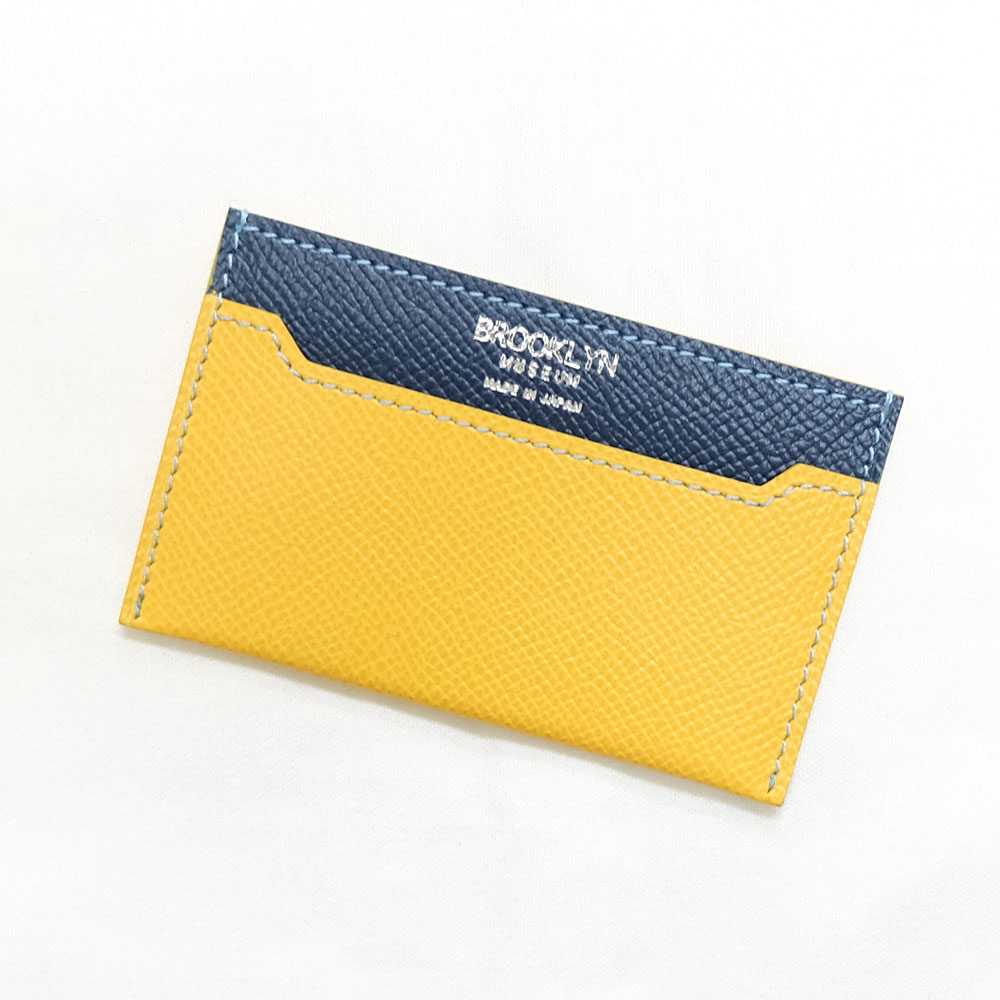 Compact Pass Case
Size: L6.3cm×W10cm
Price: SGD232.00 (w/GST)
Country of Origin: Japan
Leather: Cowhide
Colour: Ink Blue/Aqua Blue, Yellow/Ink Blue, Taupe/Aqua Blue, Orange/Citroen Green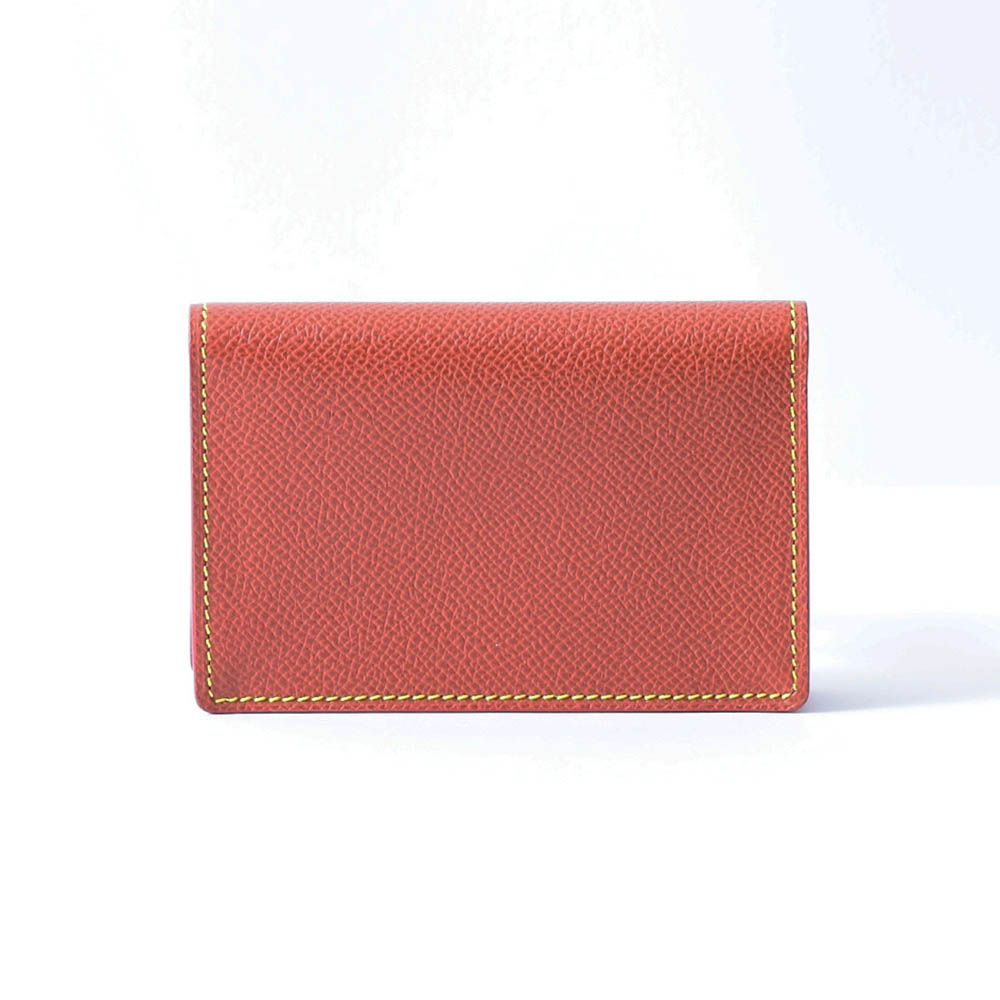 Gusseted Card Case
Size: L7.5cm×W11cm
Price: SGD338.00 (w/GST)
Country of Origin: Japan
Leather: Cowhide
Colour: Orange, Yellow, Ink Blue, Aqua Blue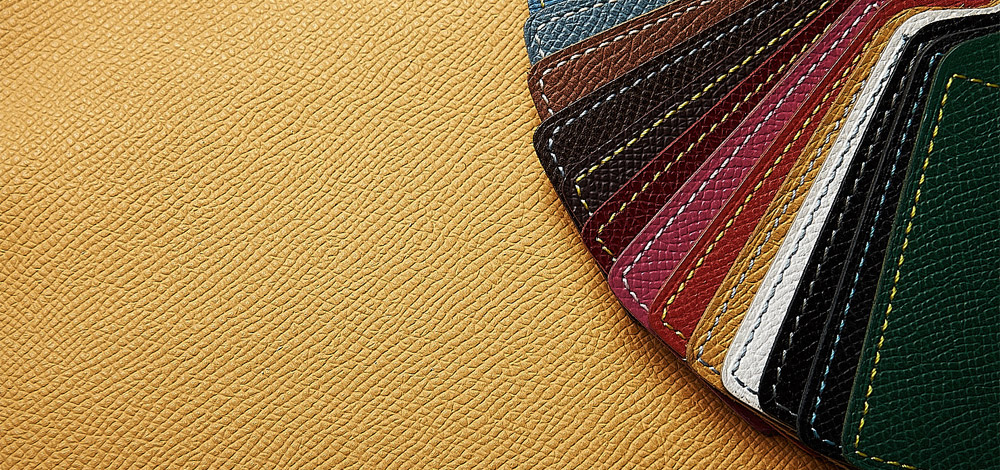 French Calf
French calf is the core material of the brand. The calf leather is obtained from about one year after birth and its texture is very smooth with minimal scratches. It is regarded as the finest leather of a cowhide. Brooklyn Museum's leather requires a long processing time and it is done with utmost care. This result in a leather that is strong and durable and has an elegant glossy appearance and is soft to the touch. The leather undergoes a chrome tanning process which keeps the original softness and lightness before being dyed and embossed with high temperature. This process is very important as it tightens the leather, which allows it to hold its shape, resist scratches and prevent water from penetrating the material. Aging is one of the attractive features of French calf leather. The leather keeps its original vivid colour and develops a refined patina over time. This is the best choice for people who wants to enjoy the original colour of their leather product for a long time.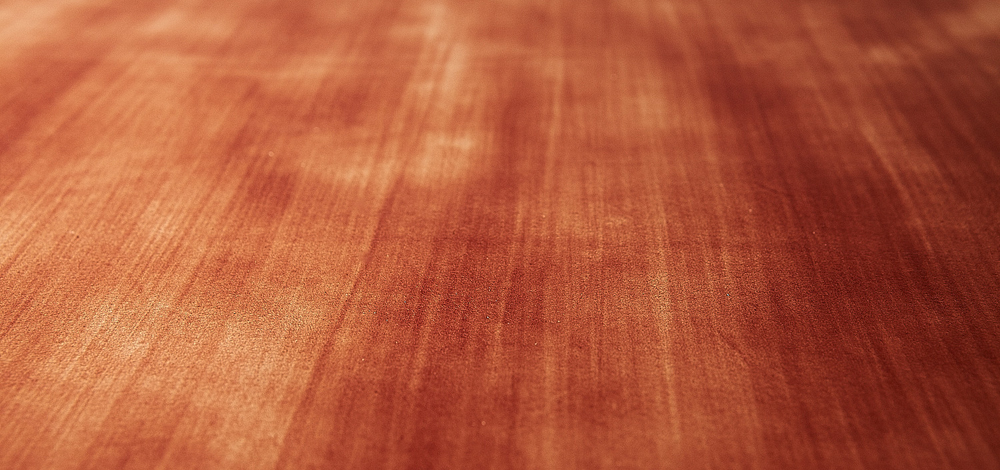 Kakishibu – Persimmon Juice Dyeing
Persimmon juice dying or "sunshine dyeing" is a traditional dyeing method in Japan which has been used since the Heian period, between 794 – 1192.  Persimmon juice dyed surfaces becomes water resistant, has antifungal properties and repel insects thus they were widely applied for umbrellas, columns of buildings and foundation of wooden houses in the olden days.Wood-like patterns created by persimmon juice dying are created by artisans using techniques inherited from past generations. It is characterized by a gradation pattern achieved by repeated brushing and a unique brown colour that is popularly known as "Japan brown". The artisans apply persimmon juice on each leather by brush before drying it in the sun. This process is repeated 7 to 8 times. Depending on the temperature and humidity at the time and state of the leather, the artisans will need to adjust the timing of when to apply the dye. As they are painted by hand, no two patterns are alike making each piece unique. In the beginning, the leather is slightly hard due to the tanning process, however, it will soften over time and its colour becomes richer similar to wooden products.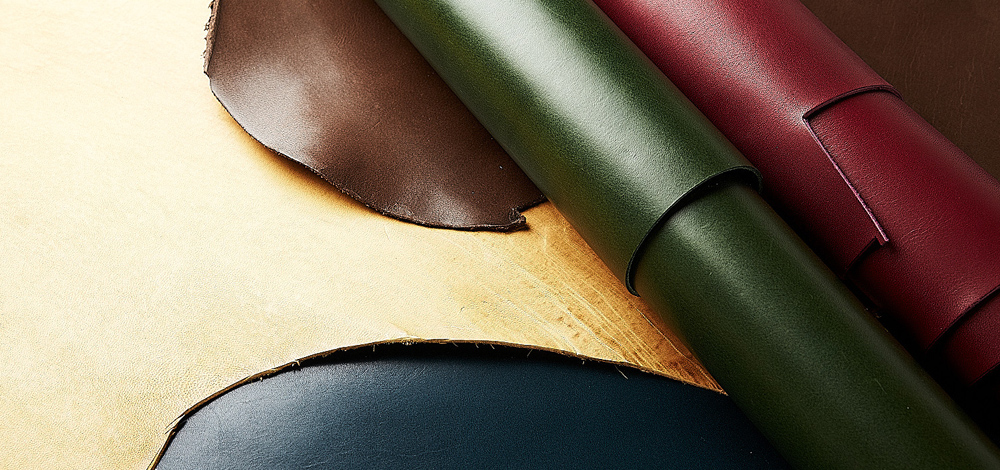 Yamato
Yamato is Brooklyn Museum's original leather. They come from mature cows which has experienced Japan's four seasons. From spring to summer, the pores slowly open and from autumn to winter, slowly close again. The leather from cows that have experienced the four seasons, has a fine texture and elasticity. Brooklyn adopts a very careful tanning process to keep the texture of the leather before starting the dyeing process. For the dyeing process, the leather undergoes repeated dyeing and drying under the sun which imbue the dye to the core. Then another method called "Tsuki", which is repeated smoothening of the leather surface with a spatula, is applied. This is a key step to complete the leather. All the processes are handled by skilled artisans which result in world-class leather from Japan. Starting from cow bleeding, making raw leather into leather material to finally creating a product, all the processes are handled by skilled artisans which makes it truly made in Japan. Completing these processes in order to make a high-quality product takes much time and effort but it is what Brooklyn wants to achieve. Many tanners refused to take up the job because they need to spend a lot of time and extra man-power, but there is a specialist who shares the same idea of creating the highest quality product. Together with their cooperation, Brooklyn is able to present this world-class leather called Yamato.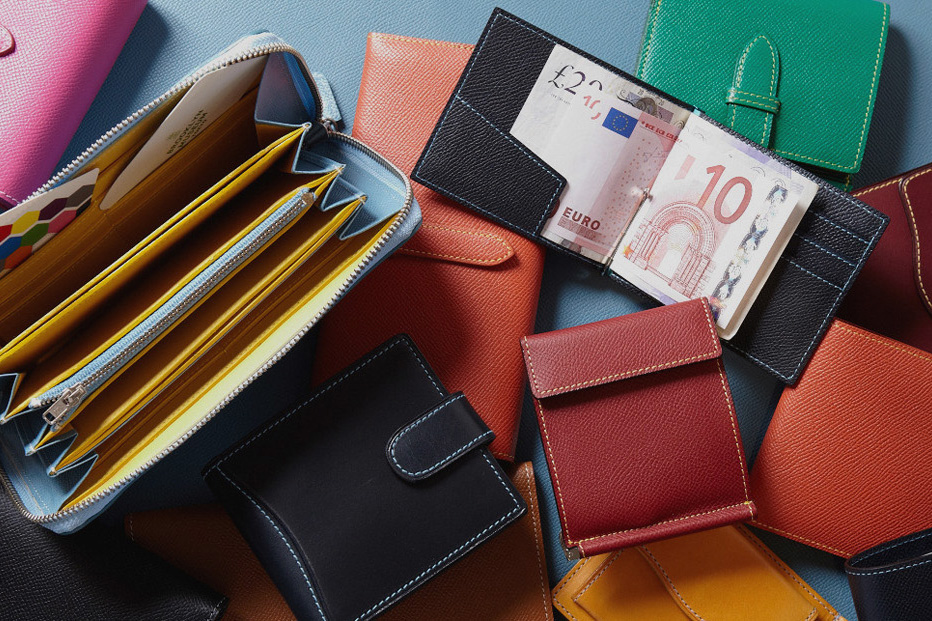 1/Select the design from available models.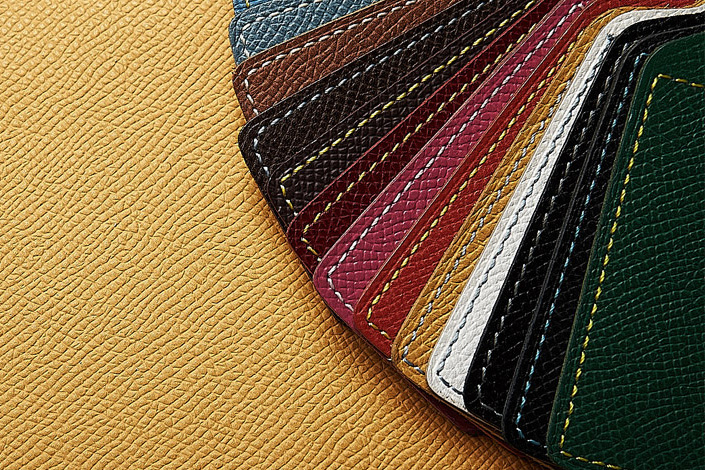 2/Select leather material from French calf, Yamato, Kakishibu, Indigo dyeing and Cordovan.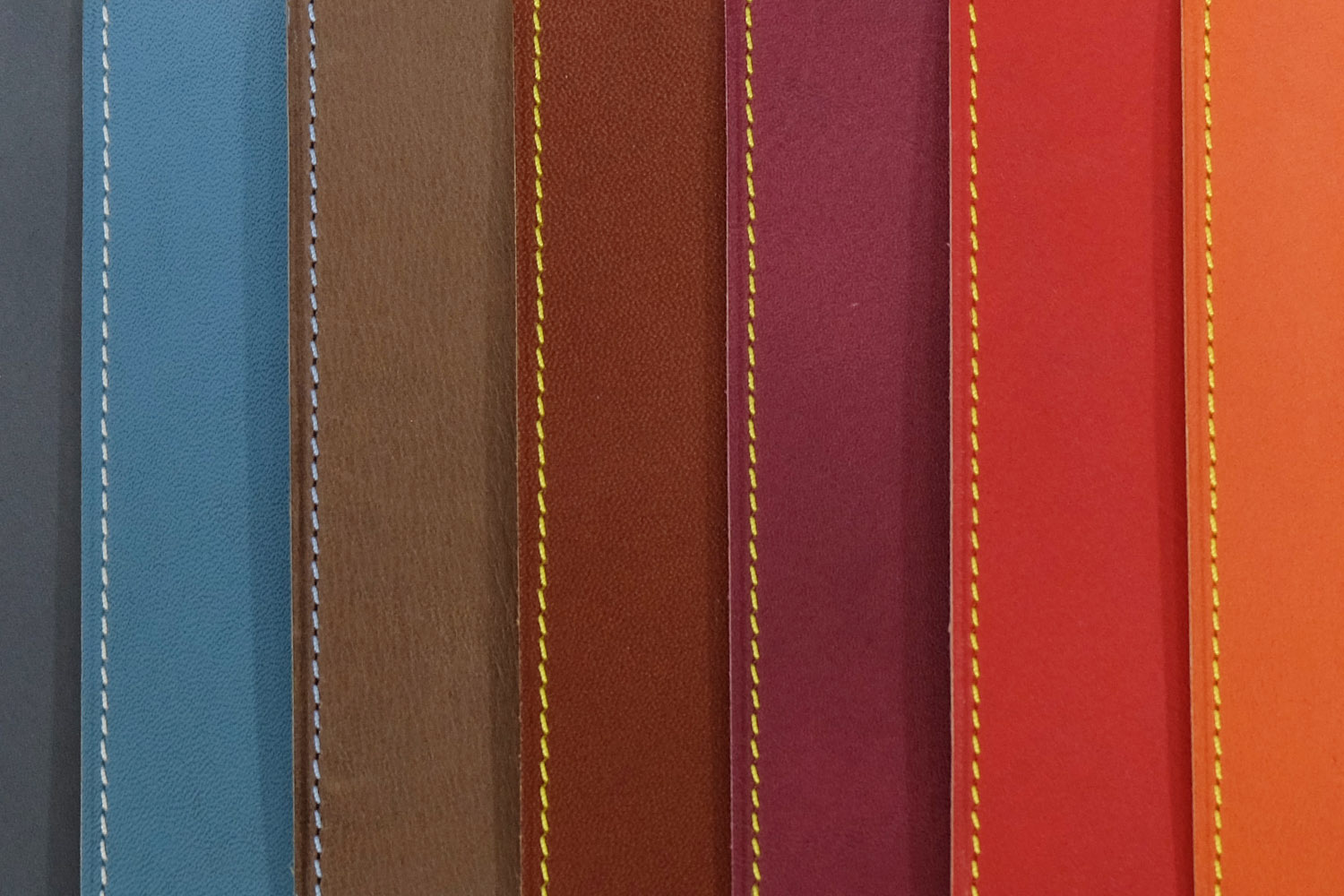 3/Select the colour from the available leather material.
*If you would like to choose a different lining colour, additional charges will apply.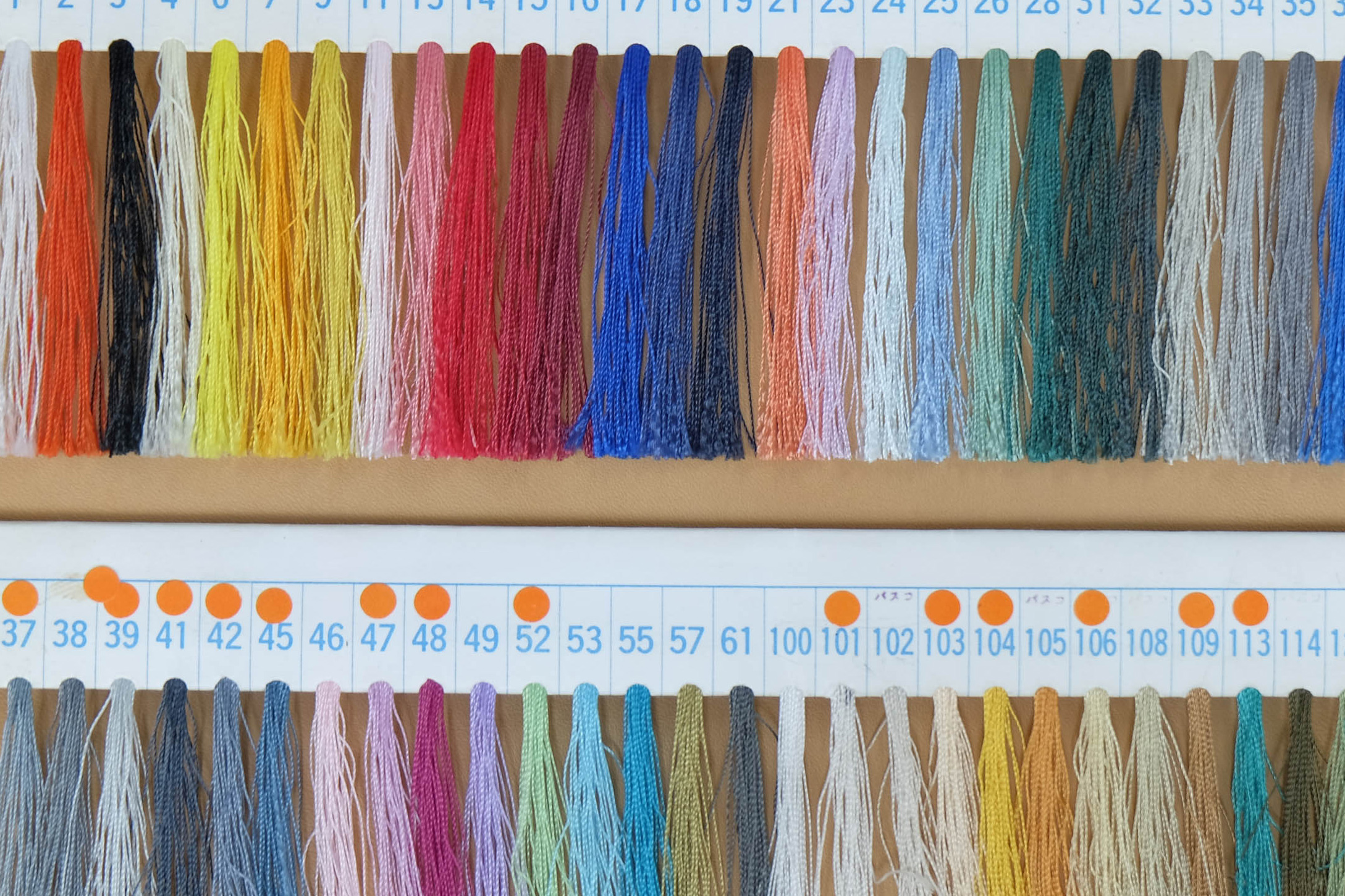 4/Select the stitching colour from the available sample.
*Additional charge will apply.
*Estimate delivery time is 6 months upon the order confirmation.
*Price changes according to your order details.
*We do not accept any cancellation after the order confirmation.
brooklynm
We are happy to announce to hold a first trunk show in Singapore. Mr.Masahiko Kusagaya, president and leather craftsman of Brooklyn Museum will come to Singapore and have a consultation to take a customized order. [...]
brooklynm
Brooklyn Museum's first ever pop up event outside of Japan will be held in Isetan Scotts, Singapore. They specialised in leather goods which are all handmade by artisans with high Japanese craftsmanship. For this event, we [...]
Please enjoy a special conversation between Mr. Masahiko Kusagaya, president and leather craftsman of Brooklyn Museum and Mr. Yusuke Shibata, CEO and founder of HULS gallery Singapore.
Shibata: I have owned and I am currently using leather goods from Brooklyn Museum. I am looking forward to introducing your products in Singapore.
Kusagaya: It is a pleasure that our long time customer has become a partner for our overseas sales. We are eager to start to introduce our brand in Singapore for the first time.
Shibata: We first met during an interview for our own media about Japanese crafts "KOGEI STANDARD". What impression did you have?
Kusagaya: I really sympathized with your attitude in regards to conveying the Japanese culture of making good products to overseas audience by using the word "Kogei". The photo shooting was also impressive. I was so happy for the chance to be interview.
Shibata: Thank you very much. Similarly, when I visited the flagship store of Brooklyn Museum in Aoyama, I experienced great service from your staffs. They explained about the products carefully and in detail. I was pleasantly surprised with that. The store is like a hidden gem within the city, isn't it?
Kusagaya: Service is one of the important features of our brand. Our products are high quality leather goods which are made by artisans carefully one by one, so we feel that our service and explanation should be along the same line and done with passion.
Shibata: You are the president and also an artisan. I think you have a strong passion towards the creation of a product. I like not only the high-sense in design but also the high-quality of your products.
Kusagaya: We think good leather can be used for many years and customers can enjoy its aging process together. For that, we need to make a product maintains a high level in quality that can withstand long term usage. All the products of Brooklyn Museum are carefully made including details which are not obvious. We realised the necessity to do so in order to create high-quality products.
Shibata: I know you also have a strong interest in leather materials.
Kusagaya: Yes, I think the relentless pursuit of good materials is an important aspect for Japanese creation. At Brooklyn Museum, French calf is our core material and the Japanese traditional colour of "Kakishibu" and made in Japan leather "Yamato" are also popular items.
Shibata: In Singapore, HULS Gallery Singapore will introduce ready made products and we will hold trunk shows and start wholesale business too. We are glad if the products of Brooklyn Museum fit in many people's daily life here.
Official Agent
HULS ASIA PACIFIC PTE. LTD. (Singapore)
24 Duxton Hill, Singapore, 089607
Tel +65-6225-6331 / Fax +65-6225-6339
huls.com.sg